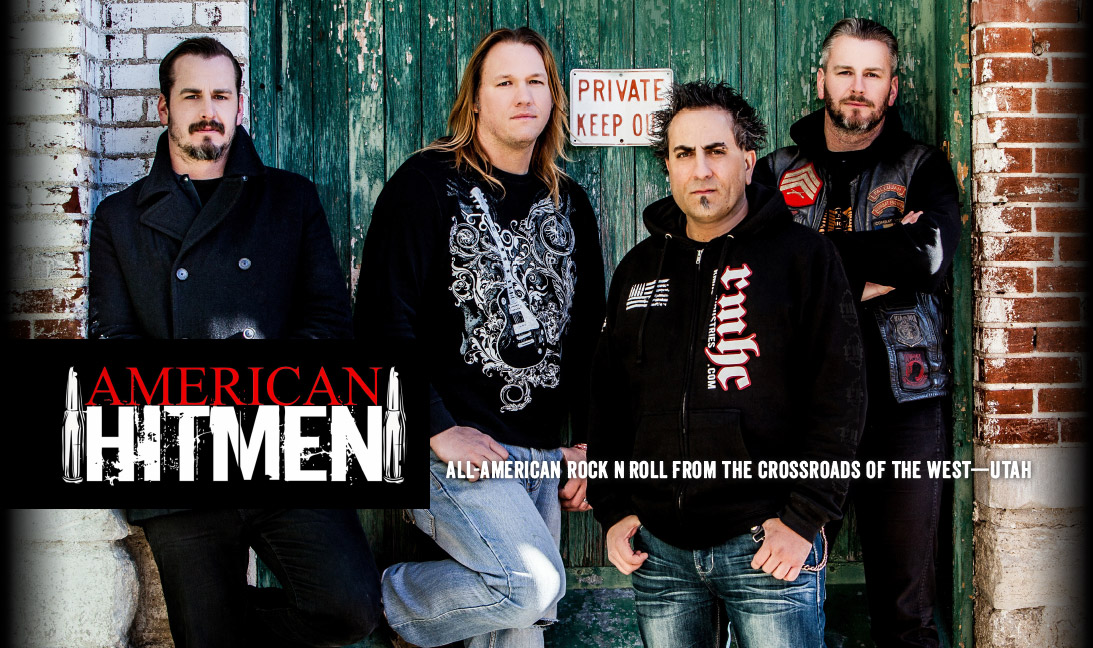 Date: Jun 23, 7:30 p.m. - 10:30 p.m.
From the battlefields in Iraq to the legendary stage of Radio City Music Hall, the American Hitmen have done it all! Brothers and Marine Corps Combat Veterans, Tim and Dan Cord, founded the band with fellow Marines and musicians in 2005. After serving four honorable years and two combat tours in Iraq, they decided to leave the Marine Corps to pursue a career in music. The brothers moved to Utah where they fell into true harmony with the addition of drummer Phil Snyder and bassist Dave Briggs.
In late 2009, the band was invited to be the first American rock band in 36 years to perform in Vietnam. At the Ho Chi Minh City Hard Rock Café, the American Hitmen brought a new and unfamiliar sound to the Vietnamese people, performing Aerosmith's "Walk This Way" with none other than Run DMC on the night of the grand opening.
In 2013 the band auditioned for and made it through 3 elimination rounds on Season 8 of America's Got Talent, finishing out their run with a pitch perfect live and televised performance at Radio City Music Hall. With their new found popularity in the last two years, the American Hitmen have performed alongside musicians such as Luke Bryan, the Foo Fighters, Living Colour, Black Stone Cherry, the Charlie Daniels Band, Sheryl Crow, 3 Doors Down and many more!
The American Hitmen are, and always have been, an independent rock band that thrives on bringing good music to people that LOVE music anywhere in the world. From the fundraising 5k's and benefit shows, to the amphitheaters and historic venues of music history, the American Hitmen bring a stadium-worthy show to each and every rock 'n' roll enthusiast they encounter!
Cost
No Cost - No Ticket necesary
Open to all US ID cardholders and their authorized guests.
No Pets, No Coolers, No Outside Alcohol