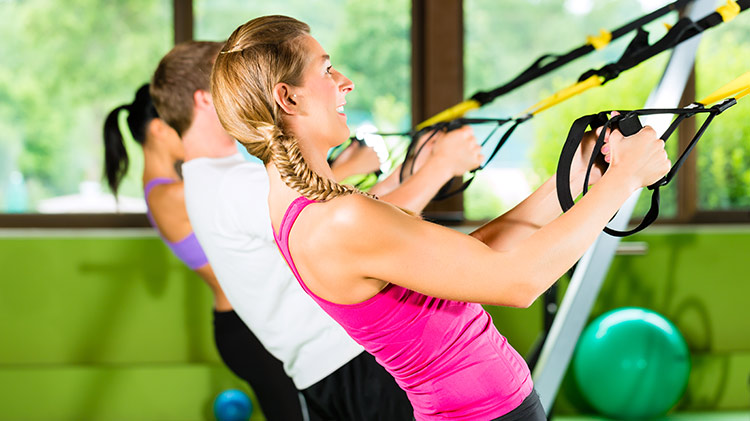 TRX uses gravity and your body-weight to perform hundreds of exercise. Increase total-body flexibility, promote mobility and stability and develop core strength. You're in control of how much you want to challenge yourself.

* The Katterbach and Bunch Fitness Centers have TRX frames and Straps that can be used for this mode of training.
* At Katterbach Fitness Center, the TRX Frame is outside. This is suitable for customers intending exercise outdoors.
* TRX Straps can be checked out at the front desk
* 10 TRX Straps are available for check out and exercise routines
* Small Units of 10-20 patrons can use this mode of training at either fitness center
Orientation is by appointment only.

Cost
TRX orientation training available at NO COST for all USAG Ansbach patrons and customers.
Registration Info
TRX Orientation is offered by appointment only. Contact the Katterbach Fitness Center to make appointment.
Contact