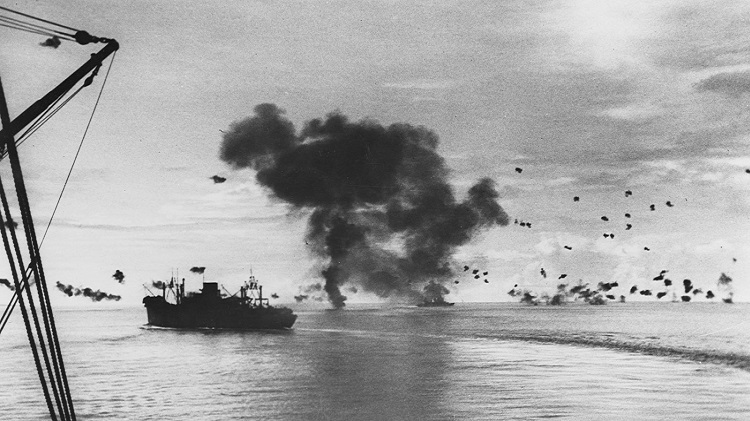 Note: This event has already passed.
Date: Feb 7 2020
Ansbach Library - Bleidorn Housing Bldg. 5083 Ansbach 91522 Google Map
Military History at your MWR Library
Visit our Military Reading Room to learn more.
Battle of Guadalcanal, (August 1942–February 1943), series of World War II land and sea clashes between Allied and Japanese forces on and around Guadalcanal, one of the southern Solomon Islands, in the South Pacific.
The Japanese lost a total of 24,000 men killed in the Battle of Guadalcanal, while the Americans sustained 1,600 killed, 4,200 wounded, and several thousand dead from malaria and other tropical diseases. The various naval battles cost each side 24 warships: the Japanese lost 2 battleships, 4 cruisers, 1 light carrier, 11 destroyers, and 6 submarines, while the Americans lost 8 cruisers, 2 heavy carriers, and 14 destroyers.