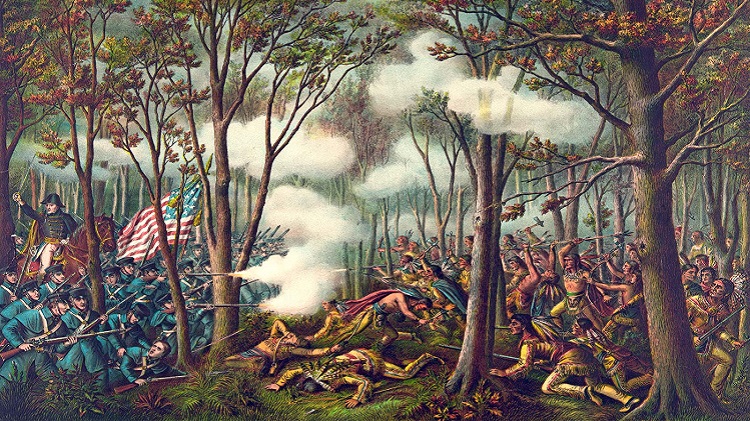 Note: This event has already passed.
Date: Nov 22 2019
Ansbach Library - Bleidorn Housing Bldg. 5083 Ansbach 91522 Google Map
Military History at your MWR Library
Visit our Military Reading Room to learn more.
General William H. Harrison led 1,000 Americans in battle, defeating the Shawnee Tribe at the Battle of Tippecanoe Creek. November 7, 1811. The Shawnee were led by Tecumseh's brother Laulewasikau (Tenskwatawa), known as the Prophet. The battle took place at Prophetstown, the tribal capital on the Tippecanoe River and the site of the present town of Battle Ground, near Lafayette, Indiana. Harrison, who was on a mission to destroy the power of an intertribal defensive alliance being promoted by Tecumseh and his brother, repelled the Shawnee attack and burned the village. Discredited, Laulewasikau fled to Canada. The U.S. victory broke Tecumseh's power and ended the threat of an Indian confederation. Tecumseh took his followers to join the British in Canada.