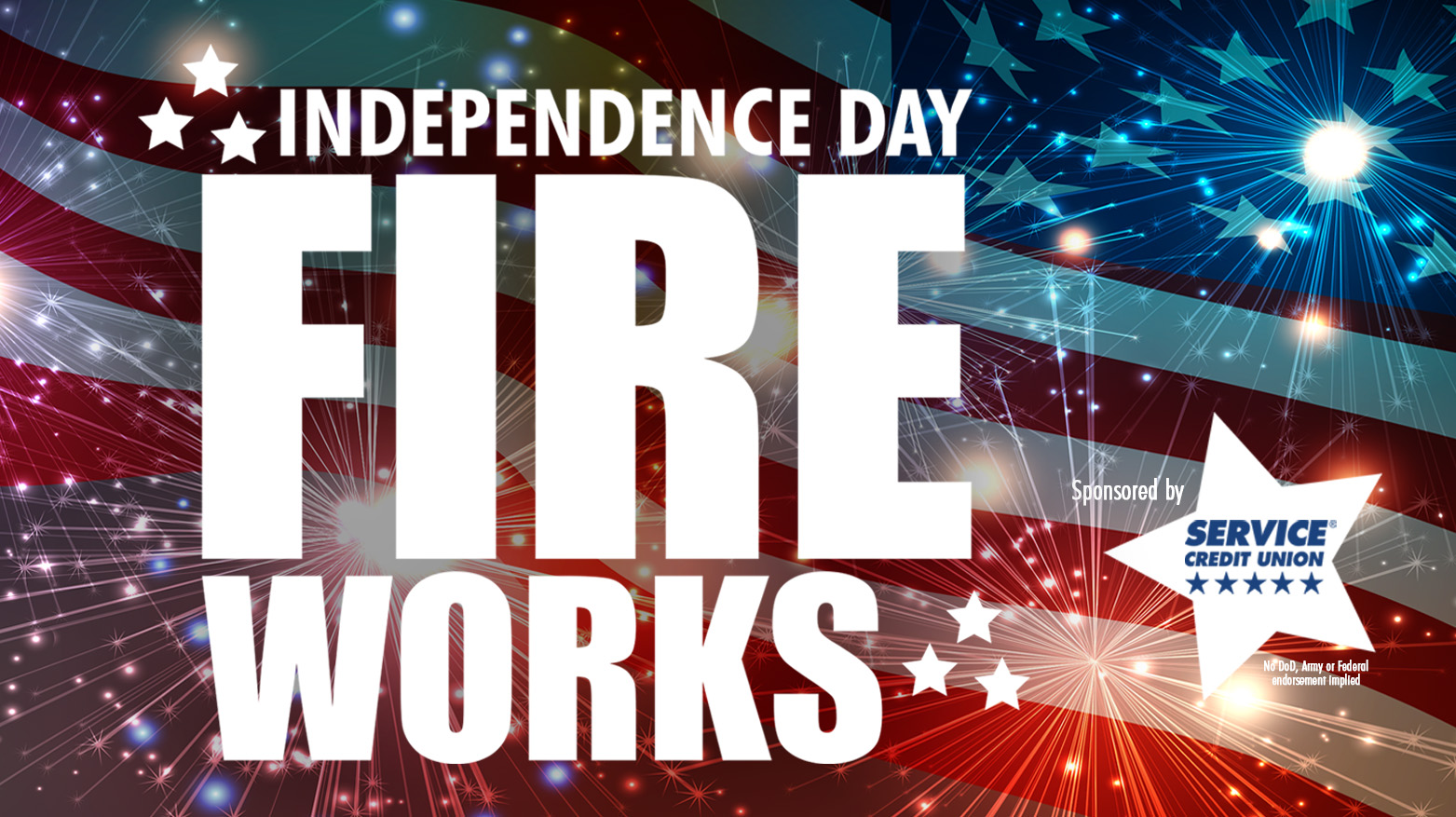 Independence Day Fireworks!
Note: This event has already passed.
Date: Jul 4 2020, 9 p.m. - 11 p.m.
EVENT INFORMATION
WHAT: 244th Independence Day Fireworks (Drive-In Viewing)
WHERE: Katterbach Airfield (Enter at the gate across from Service Credit Union)
WHEN: Parking area opens at 2100, Fireworks at 2230
WHY: Celebrate & view a spectacular fireworks show for the nations 244th year of Independence
Thanks to our Sponsor Service Credit Union!
DETAILS:
COVID-19 preventative procedures & precautions must be followed.
Normal base access regulations & policies apply.
There is no eased access to base for this event.
EVENT RULES
DO Arrive between 2100-2230
DO Only attend in a vehicle of your immediate family
DO Park with 3 meters of space between vehicles
DO Respect & follow physical distancing & sanitation rules
DO Stay in your own POV until fireworks show
DO Only stand next to your POV during firework show
DO Bring already prepared food & water (No F&B provided)
DO Have one facemask per person, (must be worn when outside POV & going to/from the bathroom)
DO Bring personal hand sanitizer
DO Take away all personal trash & dispose of trash properly
DO Take pictures and videos!
DO Drive carefully arriving and departing the parking area
DO HAVE FUN!
DON'T
DON'T Socialize outside of your POV
DON'T Encroach on other vehicles or families
DON'T Bring Pets (Service animals only)
DON'T Bring lawn chairs
DON'T Picnic or play outside vehicles (No Tailgating)
DON'T Sit it vehicles that are not with your immediate family
DON'T Bring alcohol
DON'T Grill (no open flames allowed)
DON'T Smoke on airfield
DON'T Leave vehicle running/idling
DON'T Have your vehicle lights on during fireworks show
DON'T Bring or use any personal fireworks/sparklers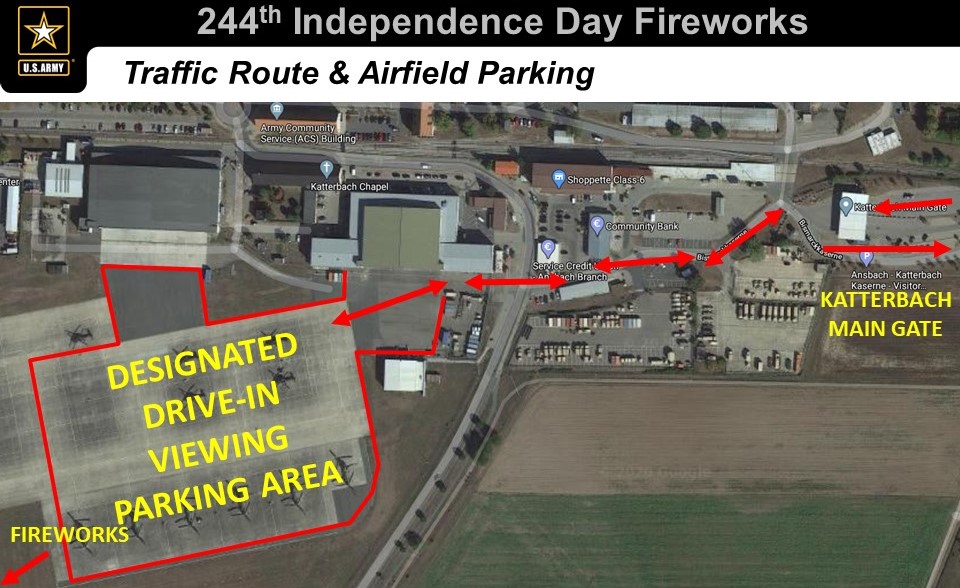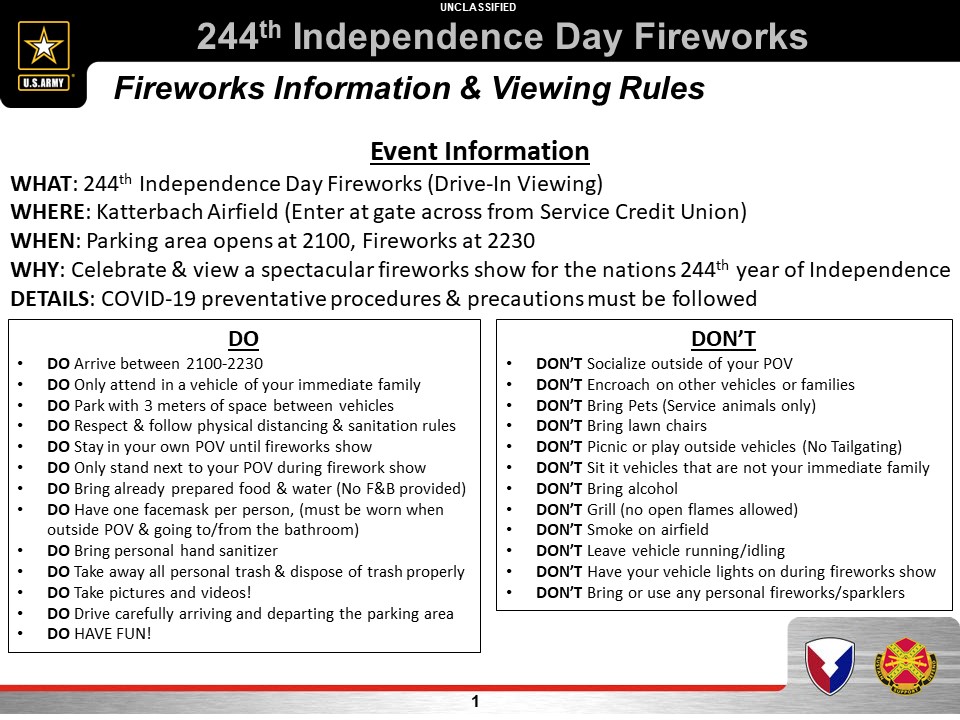 Cost
NO COST to you thanks to our Sponsor Service Credit Union!
Registration Info
No pre-registration required.
Contact