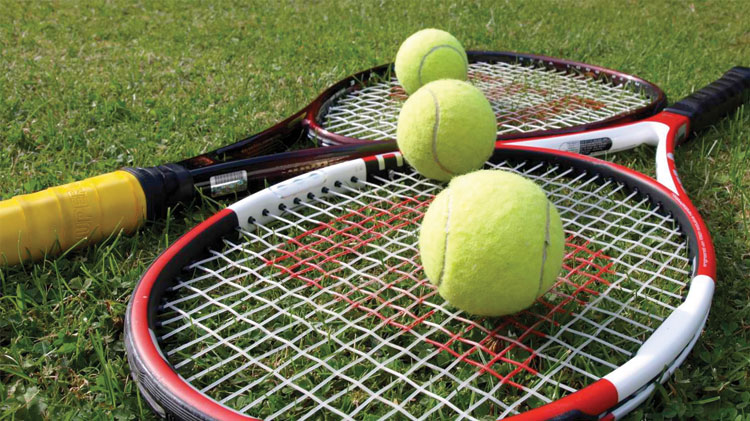 Tennis Playing Opportunities
Note: This event has already passed.
Date: Aug 14 2019, 9:30 a.m. - 11:30 a.m.
Tennis Courts, Bleidorn Housing
The USAG Ansbach Family and MWR Sports Branch is introducing an opportunity for tennis enthusiasts within the community. All experience levels are welcome to join the tennis program.
Participants will have an opportunity to be part of the USAG Ansbach tennis club formation. The tennis club will cater to all elements geared towards sustainment of the sport within the community of Ansbach.
Tennis program starts on 17 July and ends on 28 September.
Playing Opportunities:
Practices will be held every Wednesdays from 0930-1130.

Games will be held every Saturdays from 1000-1200.
Equipment: Participants are welcome to bring their own tennis rackets and balls or checkout the equipment at the Library on Bleidorn or Katterbach Fitness Center.
Cost
No Cost.
The tennis playing opportunity is open to all aspiring participants within the community of Ansbach.
Registration Info
To be part of the tennis program and club, you must be a U.S. ID Cardholder 18 years and older.
Youth between the ages of 16-17 years old may participate with the supervision of a parent or guardian.
More information about the tennis program and requirements, contact Ms. Kathleen Smith at the Katterbach Fitness Center.
Tel: +49 (0)9802-83-2771
Military Tel: 314-467-2771